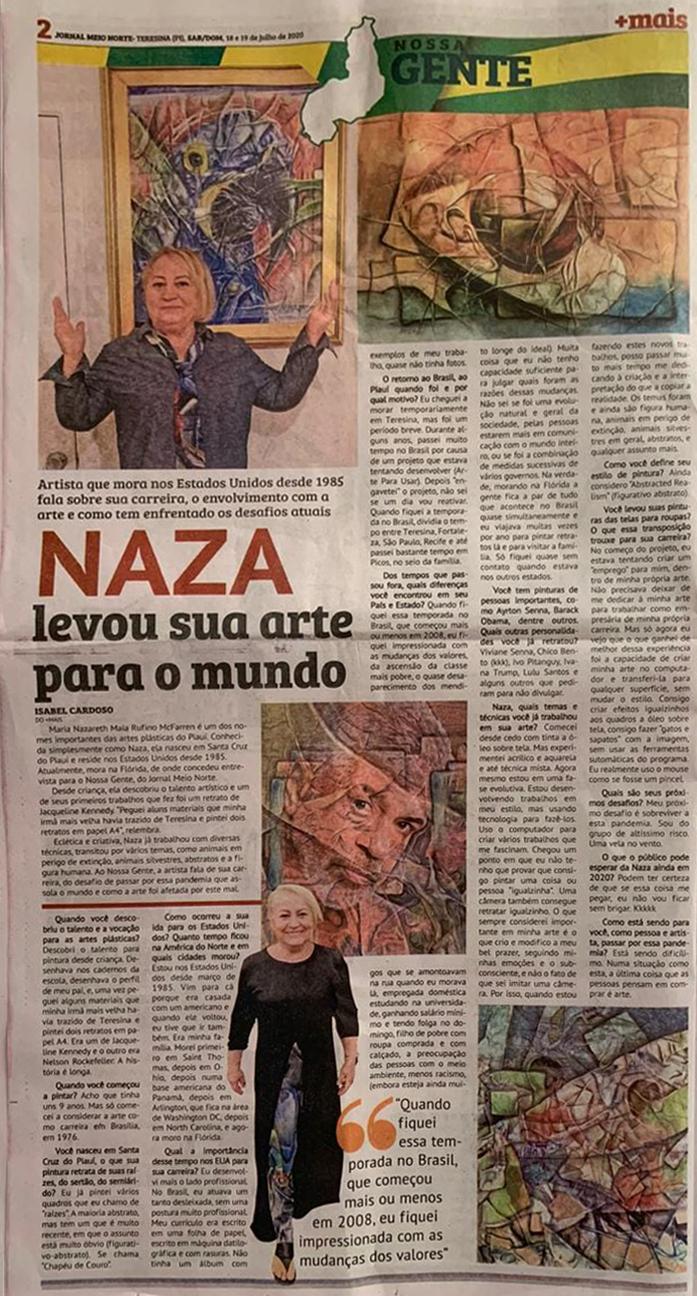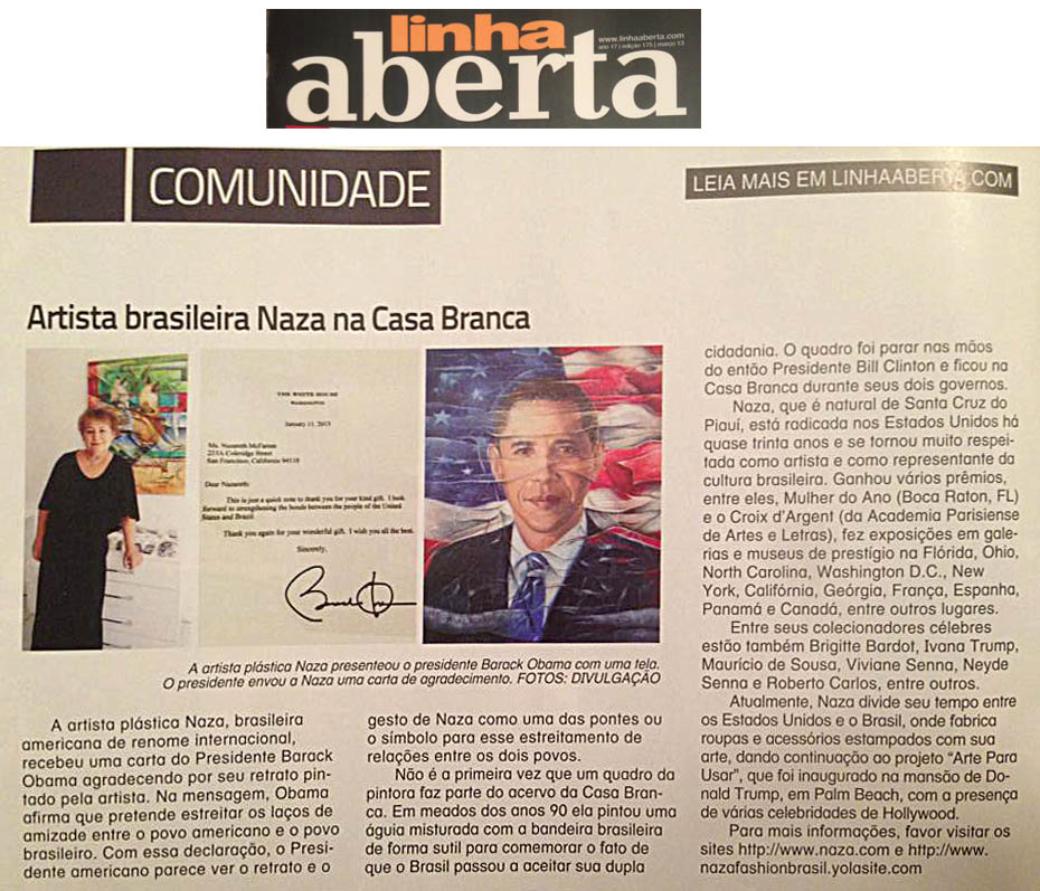 There are currently no blog posts.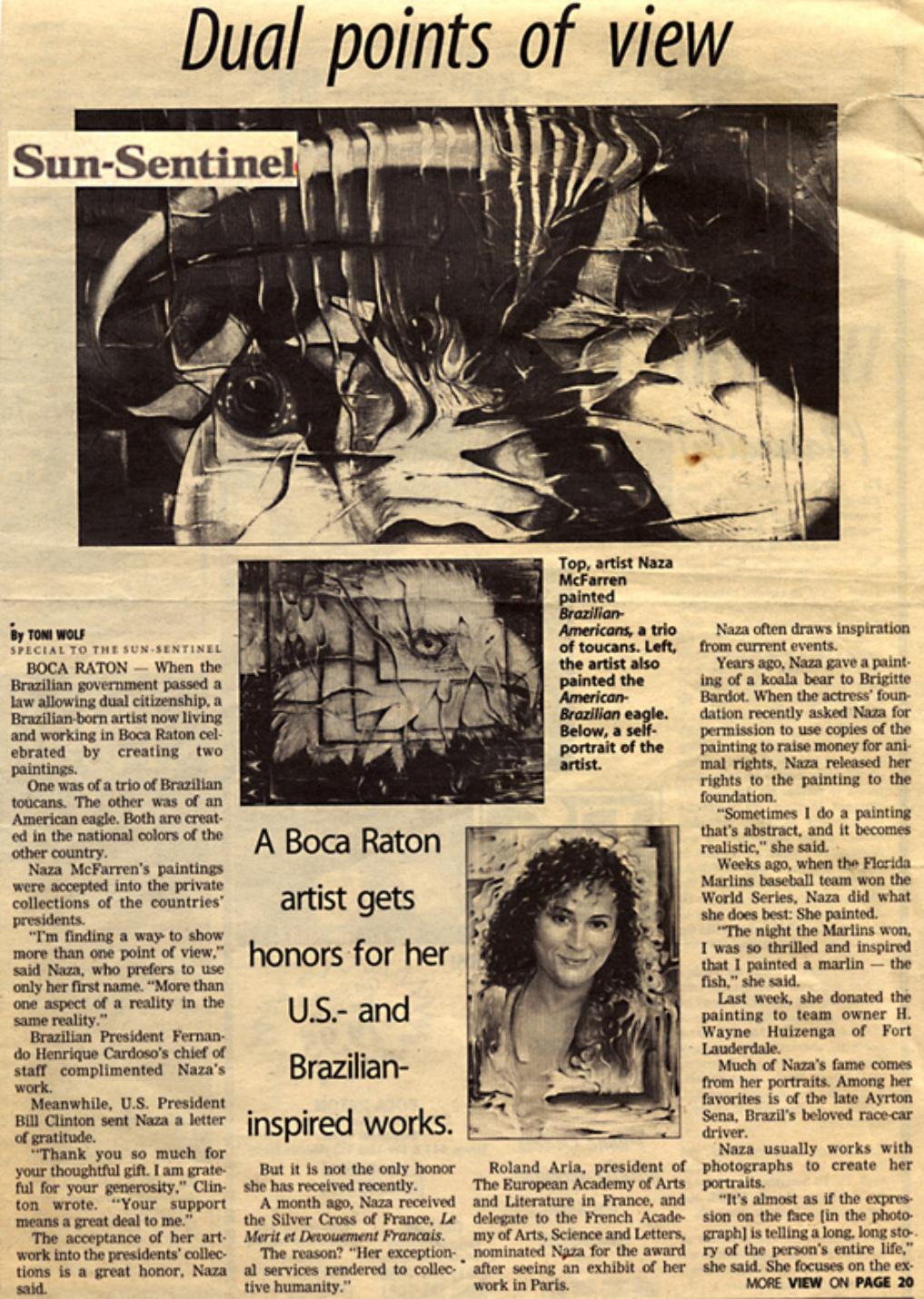 Sun Sentinel's article about the Artist's paintings that are in
the collections of President Clinton and President Fernando Henrique Cardoso.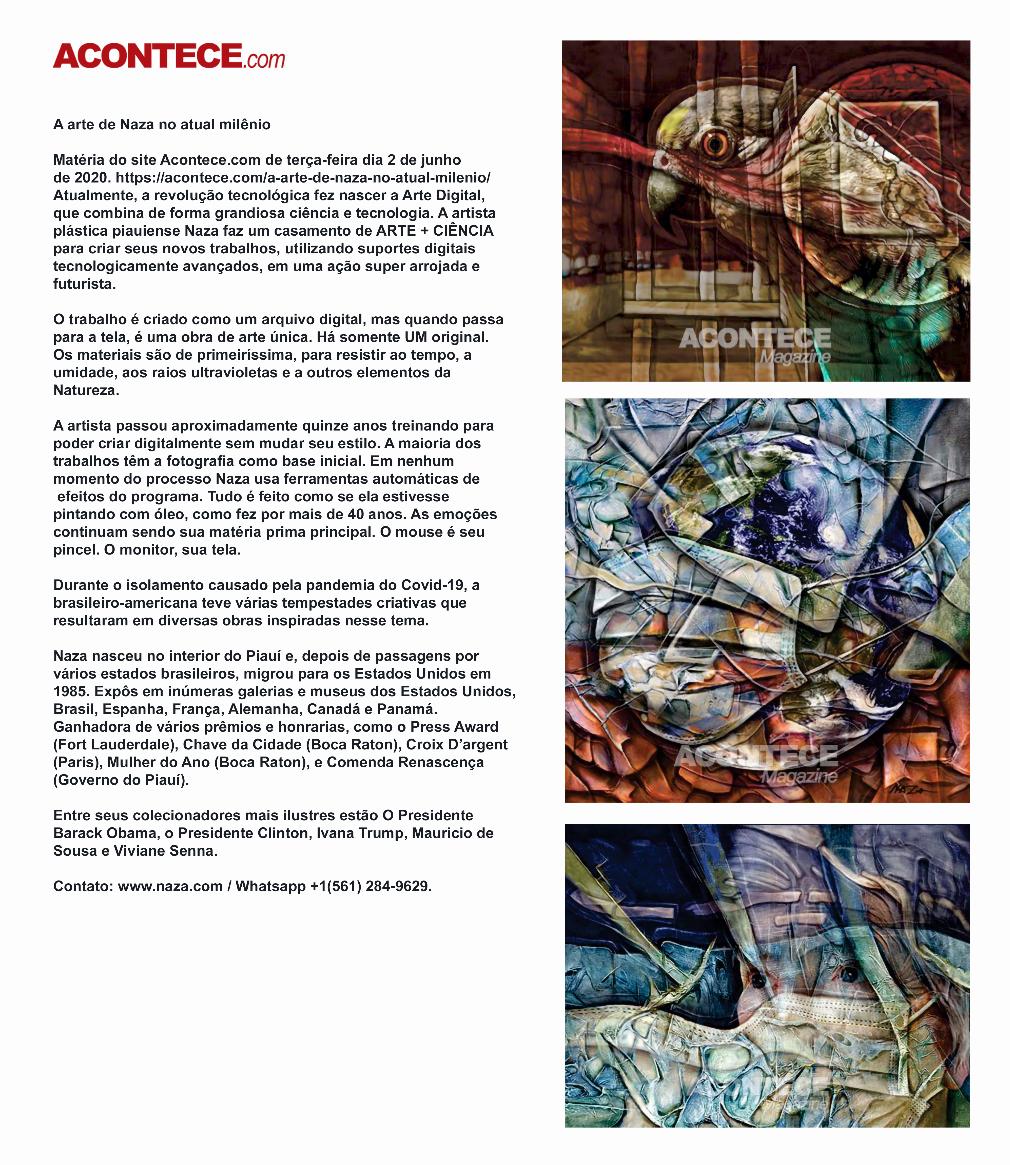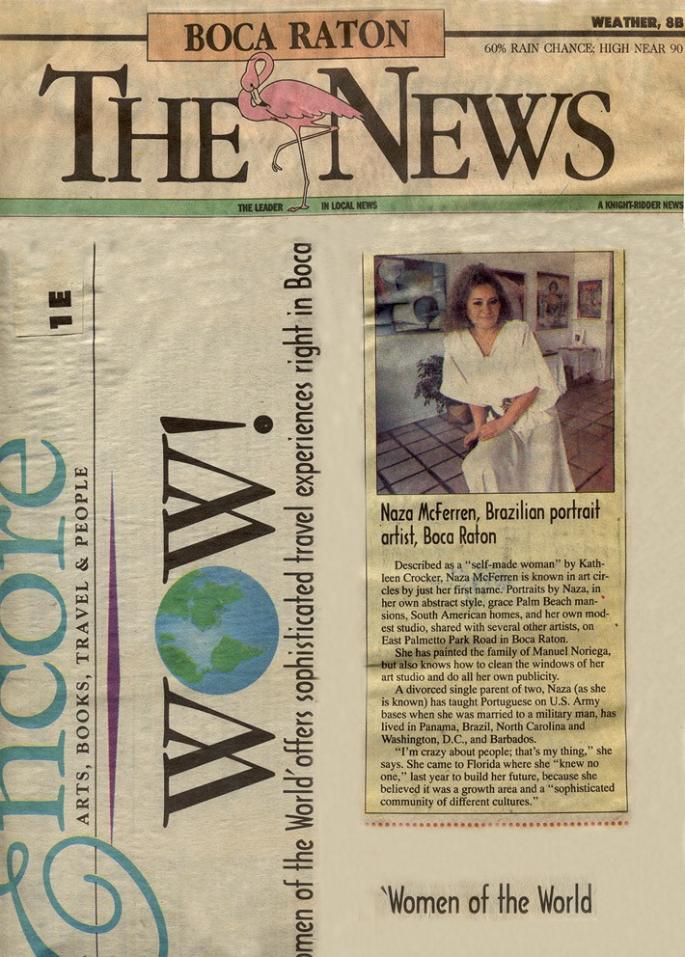 Boca Raton News's article about Brazilian Painter, Naza, as a success story.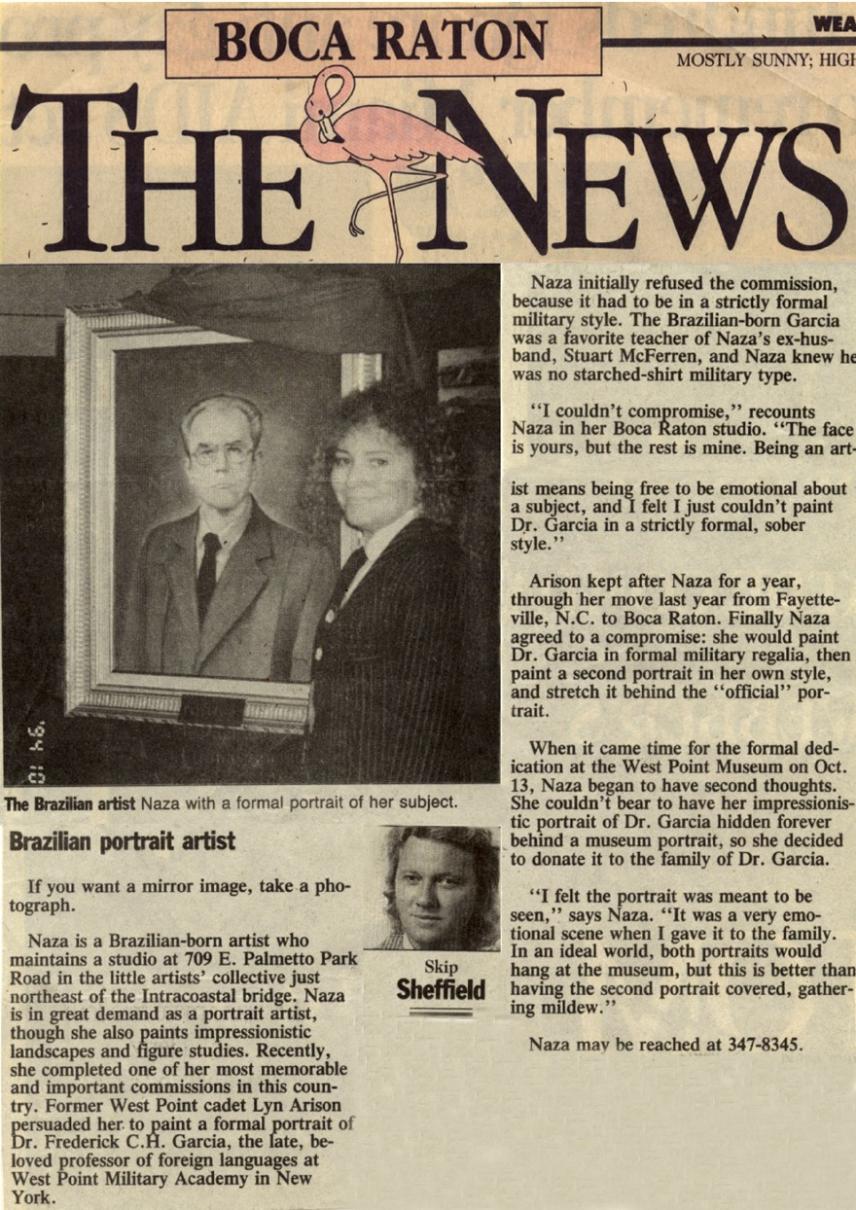 The News, Boca Raton, article about the painting that Naza did for the West Point Academy. It is an oil portrait of Dr. Frederico Garcia.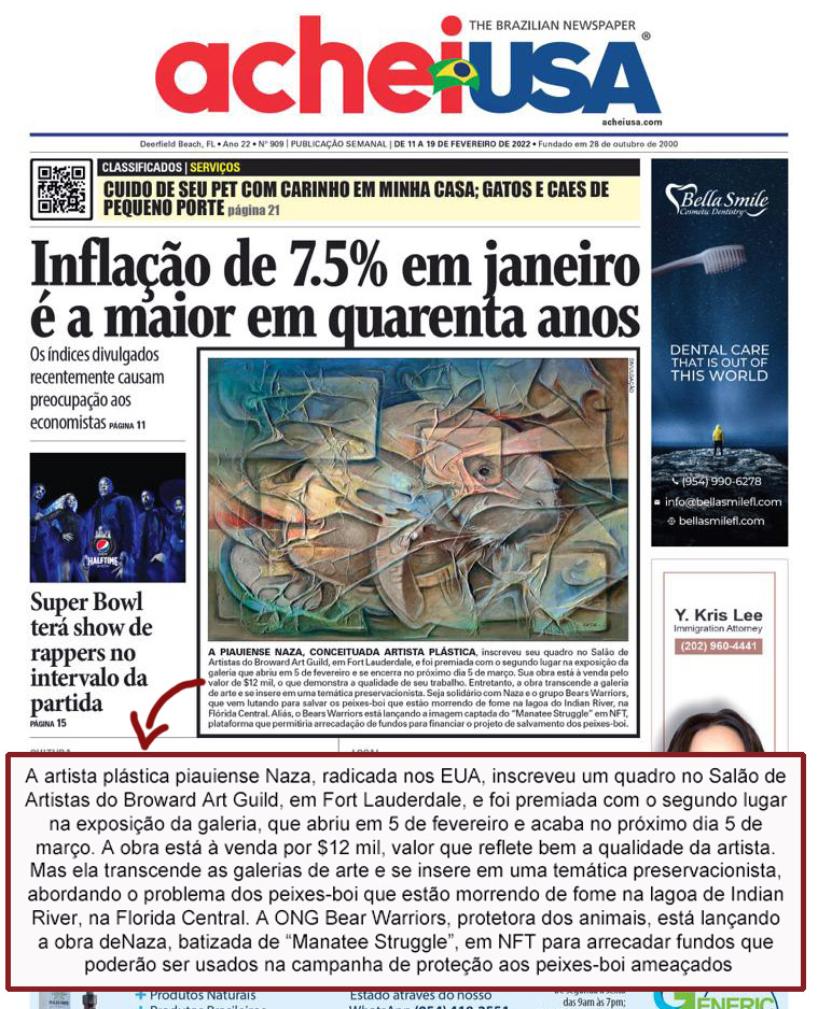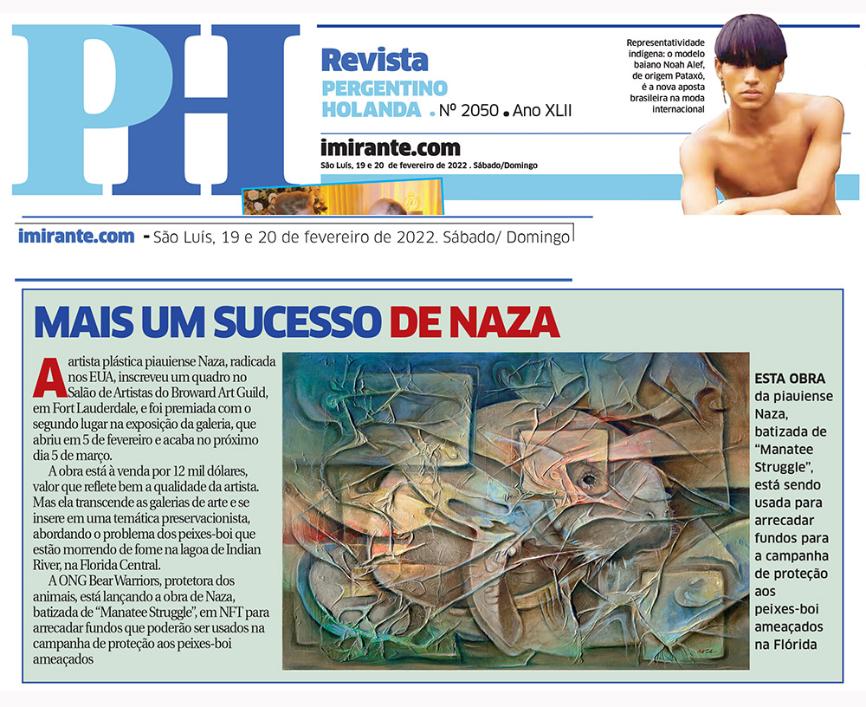 The following video is not part of any news cast: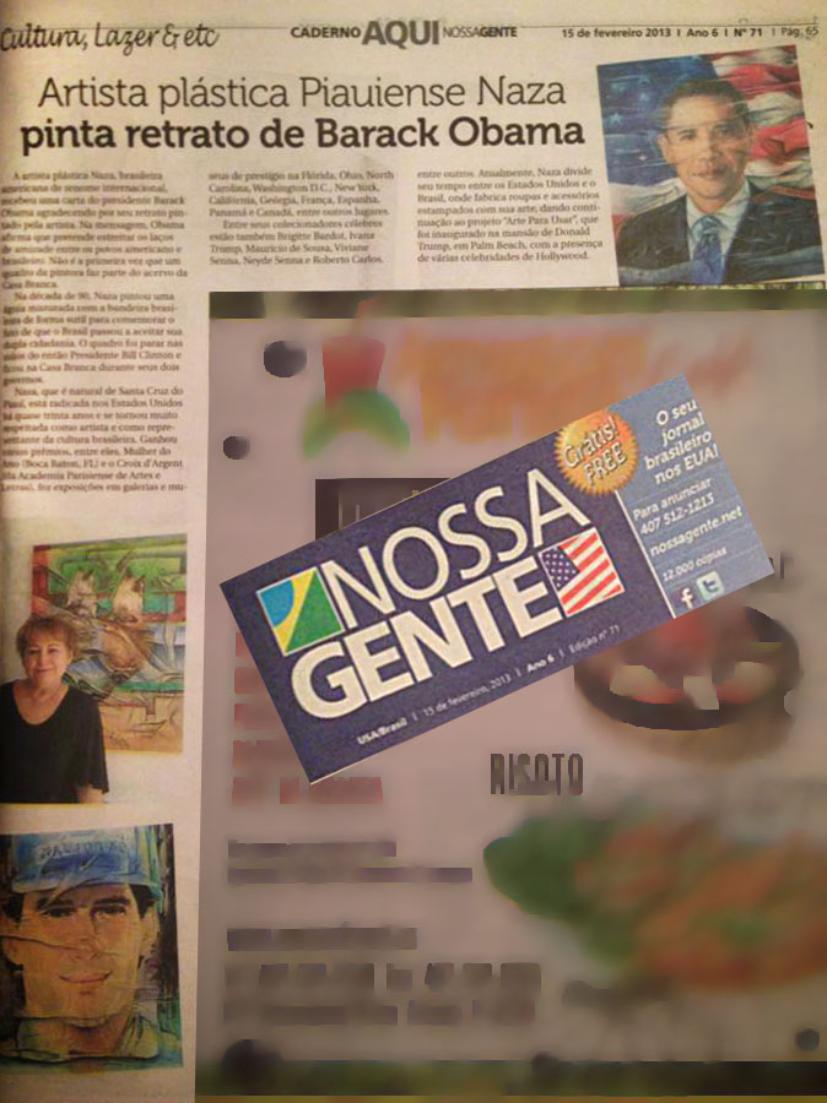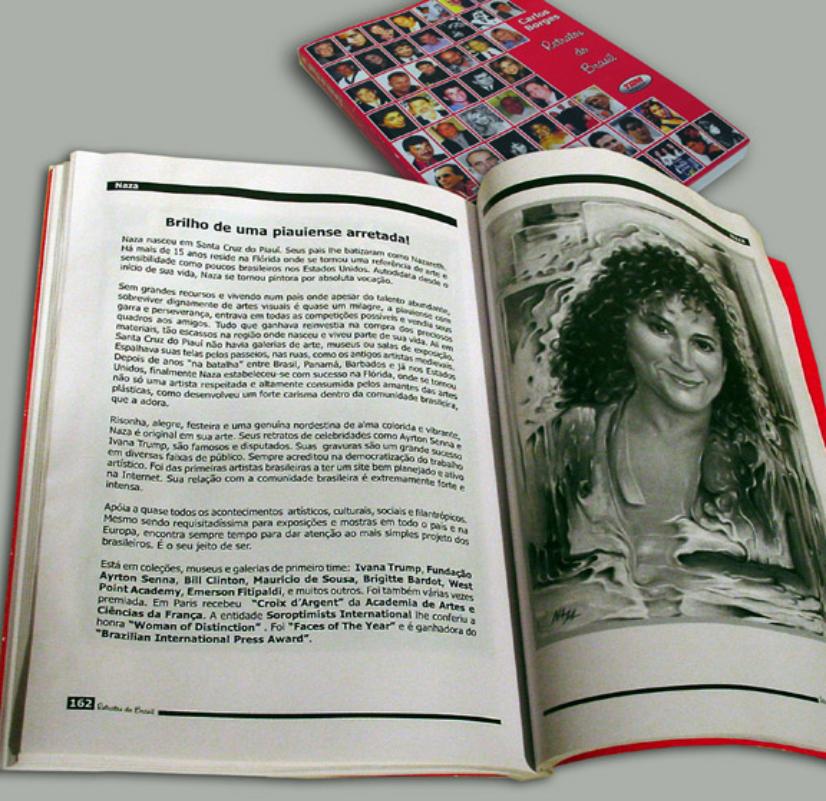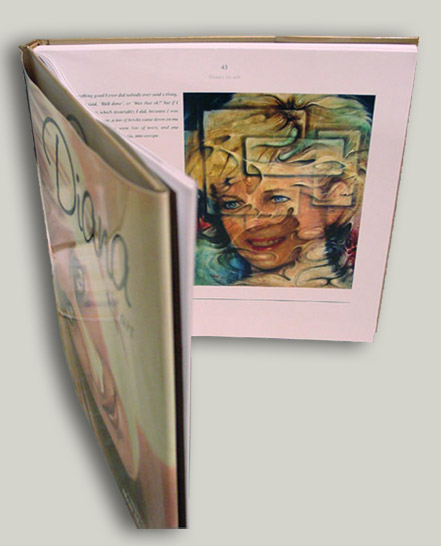 Book about Princess Diana has her portrait painted by Naza