Digital Fine Art
The Artist developed her own technique. By creating fine art pieces using a computer in an organic way, without resorting to filters or any automatic tools of the software that she uses, she almost literally "paints" as if she were using the oil medium, regular brushes and thinners. Only ONE artwork is printed on canvas, acrylic, or aluminumin the original size.
Soon: NFTs by Naza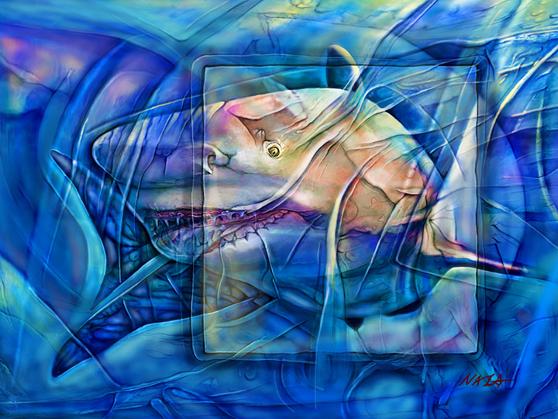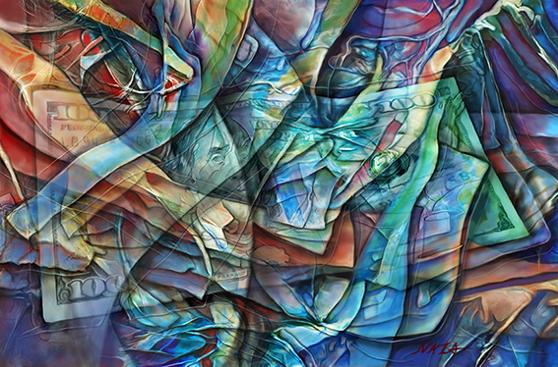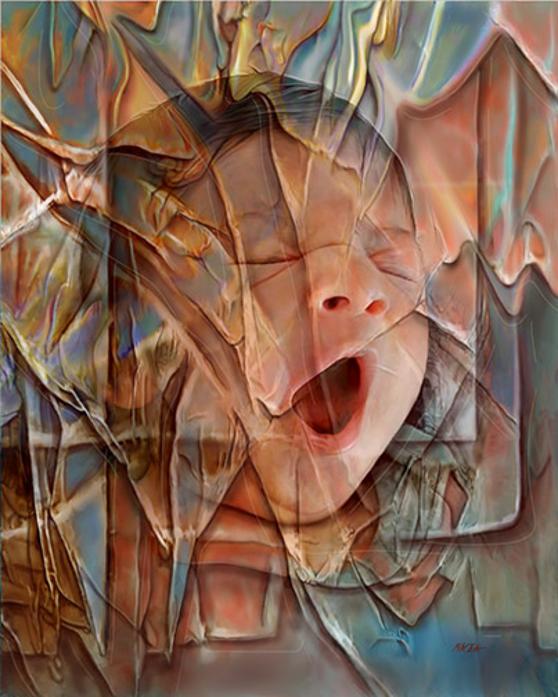 The Great Yawning - Coming Out Of The Slumber
One-of-a-kind digitally created artwork on acrylic.
Size: 40"x48" - Inspired on a newborn baby. This child represents Humanity, as it started to come out of the long Covid-19 quarantine.
US$15,000.00
Click here to purchase this artwork or call +1(561) 284-9629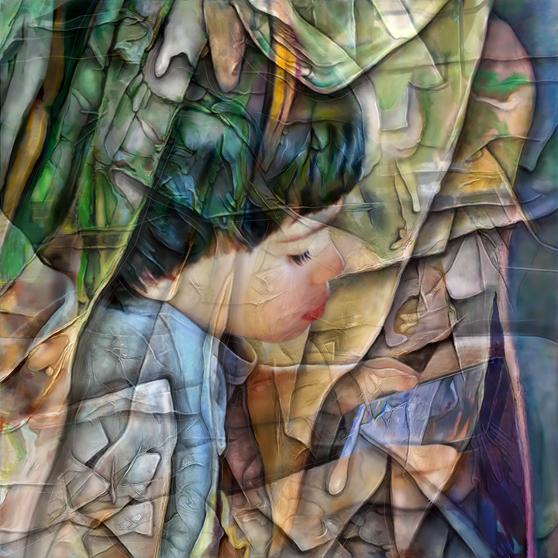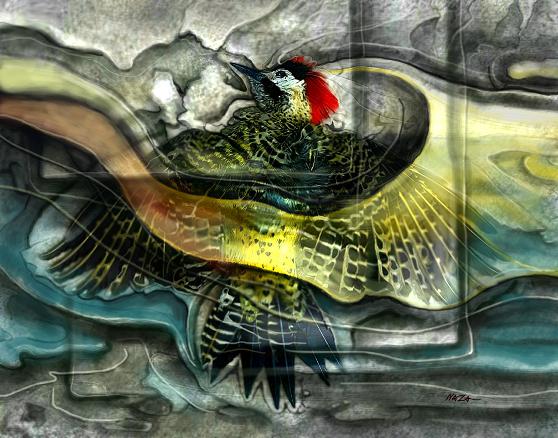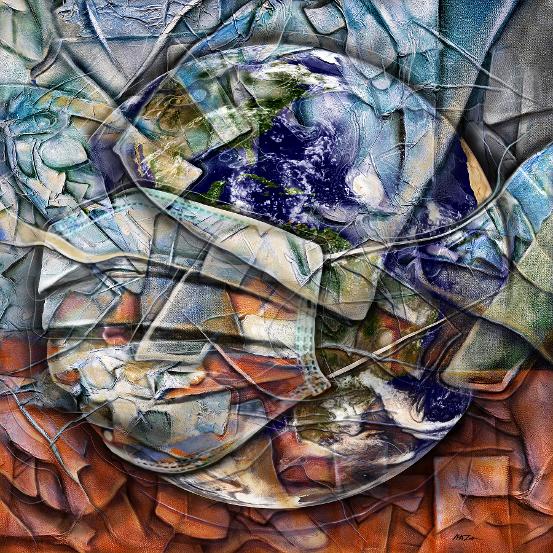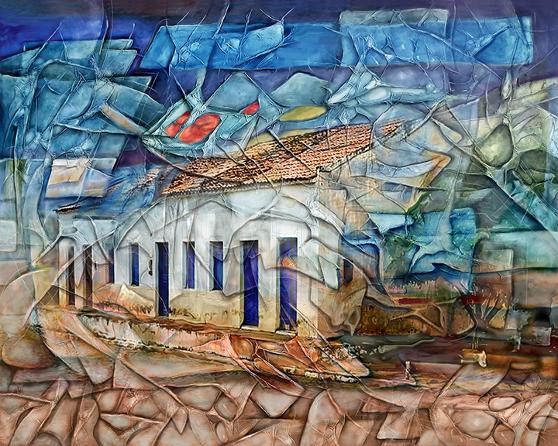 My Grandfather's House
Canvas
Size: 40"x30"
US$9,000.00
Inspired by the Artist's childhood memories of the trips to see her grandfather in Ipiranga, PI, Brazil. Note that the shapes at the bottom of the artwork do not obey perspective rules. Naza meant it to be the underground, instead of the street. Each pebble like shape might be a story within the History of this huge home that took an entire block and where a very prominent man lived and raised 22 children.
11x14" prints available.
Click here to contact the Artist by email or call +1(561) 284-9629 (phone/Whatsapp)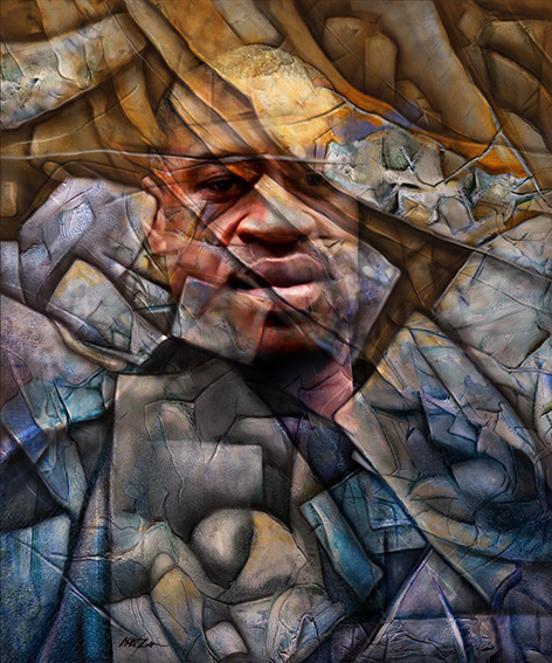 Portrait of George Floyd
Not For Sale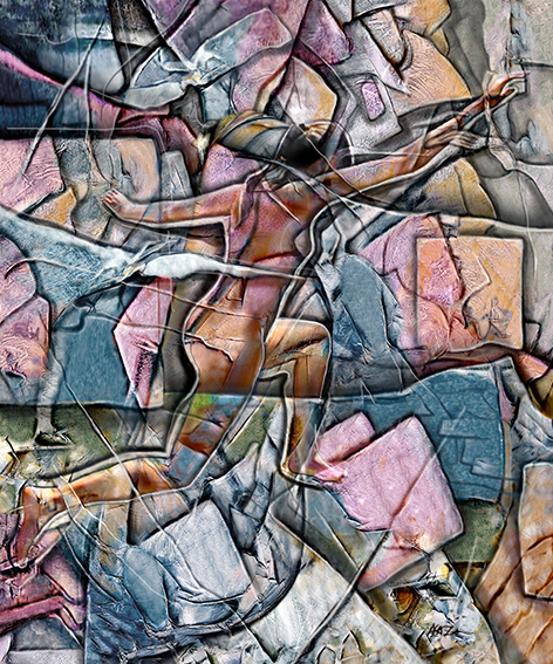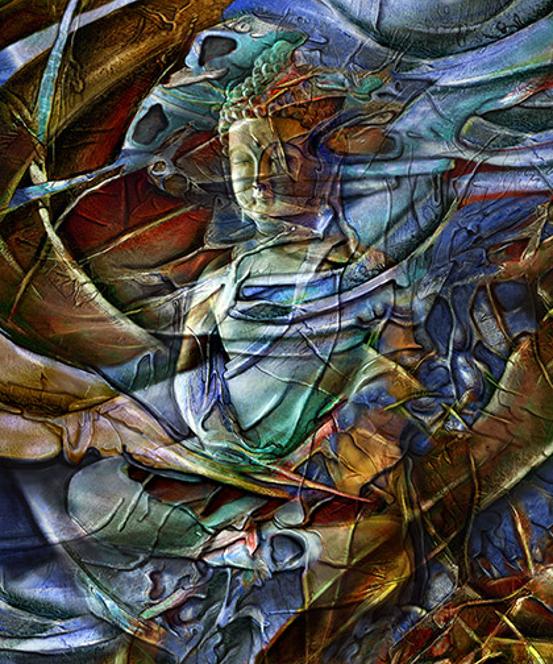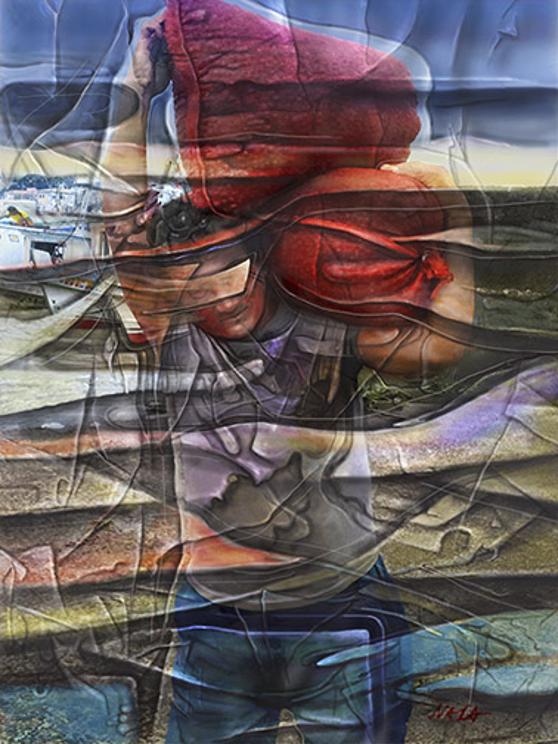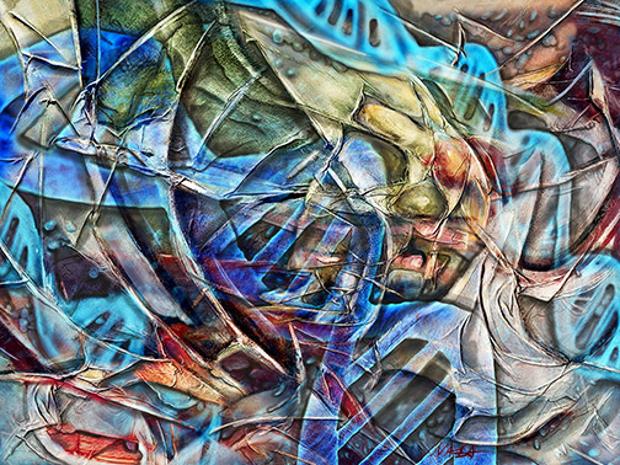 "DNA"
24"x30" Artwork digitally created by Naza. This hand signed is one-of-a-kind. The subject is a microscopic environment in which one sees 3 double DNA helixes.
The physical version of this artwork belongs to the Royal Family of Dubai, United Arab Emirates.
The digital file belongs to the Museum Of The Future, Dubai, United Emirates.
NOT FOR SALE
Click here to contact the Artist or call +1(561) 284-9629 (phone & Whatsapp)
© Copyright Abstract Art by Naza
This manatee artwork (painting) was stolen in Boca Raton, FL in 2002. Please, help find it. A reward is offered.