"I am infatuated with the way opposite views interact. I chose to oppose abstraction versus realistic representation to convey that thought.
Sometimes I start the painting with a completely abstract approach and work towards making certain elements resemble recognizable objects, events, or living beings. Other times I start from the opposite direction: I quickly paint a very realistic image, and, before it dries, I abstract it. In both approaches, I follow nothing but my own deep feelings. The idea is to paint not only a certain subject, but also what is happening to it, how it influences its environment, and how it is influenced by it. Thus, each painting is like an event.
I like to think of the different areas of the final work as living elements that are part of the whole. They are acting, interacting, complementing or opposing each other, anyway, living.
Most of the apparent texture of the final artwork is an illusion caused by the use of light and dark. It is not as three-dimensional as it looks."
Naza's art has been exhibited in major galleries and museums in South, Central and North America, as well as in Europe. Her art is unprecedented in style. As the creator of the "Abstracted Realism" concept, this Brazilian American Artist sets in motion an unrivaled interplay of lines and forms as she creates her famous "cosmic windows". Her paintings are part of several important collections, including President Bill Clinton, President Barack Obama, President Dilma Rousseff, President Fernando Henrique Cardoso, The Ayrton Senna Institute, Ivana Trump, Brigitte Bardot, Roberto Carlos, The West Point Academy, and The Florida Marlins. This website features original oil paintings, limited edition giclée prints on canvas, and art prints on paper. The subjects are the human figure, wildlife art of endangered species, abstract art, and portraits. Most of the original artworks are oil on canvas or digital art.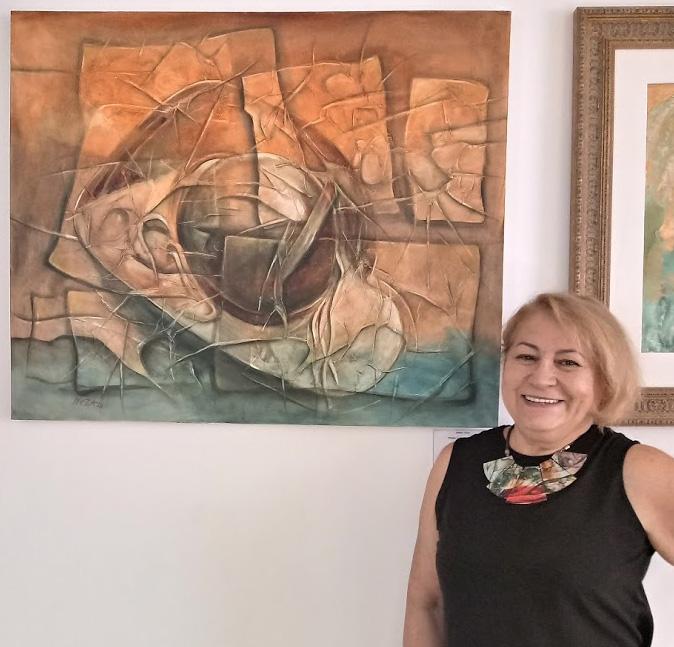 All rights reserved - NAZA -1990